The Coffee on Cue Home Subscription





Make cafe quality coffee at home
From only $25 including delivery
---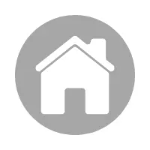 Coffee specifically for home
Coffee that is sourced, roasted and curated to taste perfect for your home use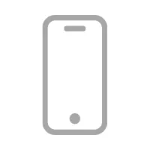 Dedicated customer support
When you need help you can contact us directly by email, phone or FAQ support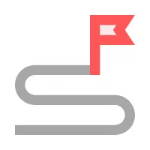 A journey towards mastery
Improve your barista skills with exclusive content & 1:1 sessions with our founder

You select your coffee subscription preferences
We carefully roast and ship your coffee as you need it


Join a virtual barista masterclass to learn the basics
Continue your journey with us towards coffee mastery

---

---
Next Coffee Dispatch Date
Friday 18th February
---
What details can I change to my account/subscription?
You can update the following from the Manage Subscription page once you've logged into your account:
password

delivery address

payment details

blend quantity

pre-grind preference
Are there any additional shipping fees?
There are no additional shipping fees - shipping is Australia-wide and is included in the price.
What dates are subscription coffee orders dispatched?
We dispatch our subscription coffee on the dates below:
FEBRUARY - 18th
MARCH - 18th
APRIL - 15th
MAY - 13th
JUNE - 10th
Can I adjust the delivery date of my first order?
Unfortunately we are unable to adjust the date of your first order. Your first order will be dispatched on the date listed above on this page.
Who manages the delivery of my coffee subscription?
We are partnered with Shippit who manage shipping on all subscription orders Australia-wide. This means your coffee arrives to you via a carbon-neutral, sustainable courier service.
When is the cut-off for new orders or changes to recurring orders?
The cut-off for new orders and changes to recurring orders is 5pm Tuesday prior to the next upcoming coffee dispatch date.
When does my subscription coffee get roasted?
All subscription coffee is roasted on Wednesday, and is dispatched on Friday (coffee is two days old when dispatched from our HQ)
How do I connect with one of your experts via Zoom?
Upon the dispatch of your second order, you will receive an email containing a unique link to schedule an exclusive (optional) 1:1 Zoom session with one of our team. In this session you will have all your questions answered, and our team member will be able to help you get the best results from your home coffee equipment setup.
What coffees make up the Elevate Blend?
COMPOSITION
50% San Rafael, Colombia
50% Lima Coffees, Peru
ABOUT THESE COFFEES
San Rafael, Colombia - Hailing from the San Rafael farm in the lush Cauca region, this semi-washed and dried coffee is of the Castillo varietal, of which there are more than 6000 tree plants plotted across the farm. Presenting a full bodied, cacao and hazelnut driven experience in the cup, this coffee provides the backbone for the Elevate Blend.
Alto Mogiana, Brazil - This naturally pulped coffee is made up of both Mundo Novo and Catuai coffee varietals. It comes from Alto Mogiana, which is a collected of around 100 small farm producers dotted throughout the Mogiana region in Brazil. It presents a unique black-tea flavour profile, adding depth and complexity to the Elevate Blend.
Can I switch out the products that are included in my pack?
You are able to modify the quantity of Elevate Blend you receive (500g, 1kg, 2kg or 3kg)
Are you able to split my coffee order into smaller bags?
Unfortunately we are unable to split your coffee order into smaller bags.
I live outside of Australia, do you ship internationally?
Unfortunately our subscription service is only available across Australia at this time.
I'm going away for a while, am I able to pause my subscription?
You can pause your subscription at any time.
I need to take a break from coffee, am I able to cancel my subscription?
You can cancel your subscription at any time.
Can't find the answer you're looking for?
Email our team - store@coffeeoncue.com.au