The Coffee On Cue Home Subscription





Join the Coffee On Cue Home Subscription and receive cafe quality coffee for your home
From only $25 including delivery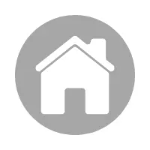 Coffee specifically for home
Coffee that is sourced, roasted and curated to taste perfect for your home use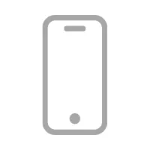 Dedicated customer support
When you need help you can contact us directly by email, phone or FAQ support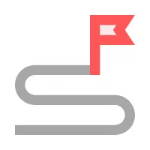 A journey towards mastery
Improve your barista skills with exclusive content & 1:1 sessions with our founder
We started back in 2013 because we were tired of getting sh*t coffee at events. Any specialty coffee shop in Sydney or Melbourne could serve a higher quality product than even the most high-end event venues.
So our original mission was simple: to bring speciality quality coffee to events.
No more styrofoam cups of international roast, no more coffee made using beans roasted months ago, and no more leaving the venue to find better coffee elsewhere.
Now, the world has changed and we have a new mission: to bring specialty quality coffee into your home.
No more mugs of international roast, no more bags of supermarket beans roasted months ago, and no more expensive third-party subscriptions.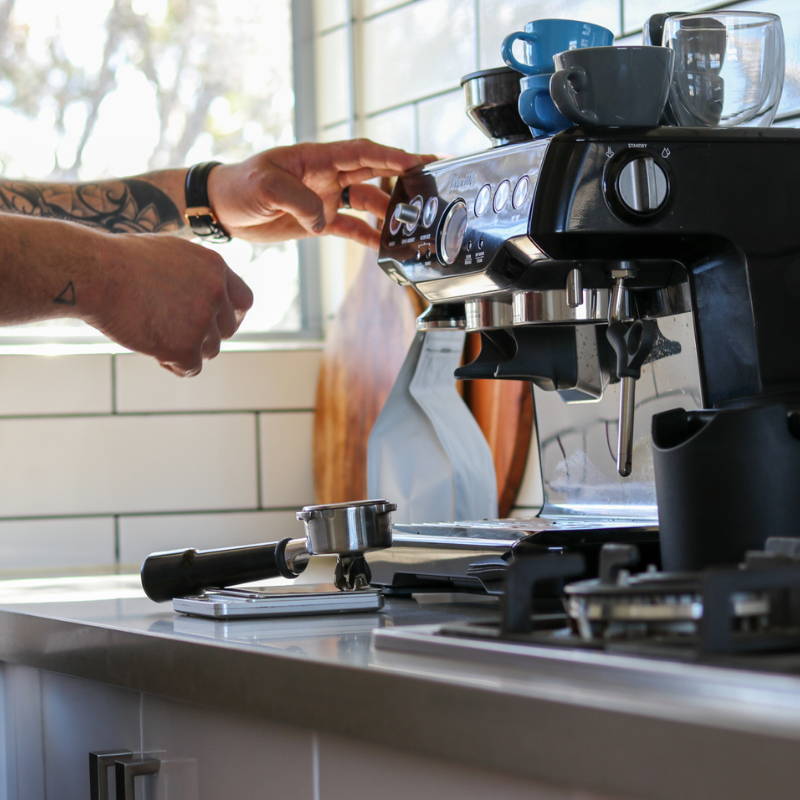 ---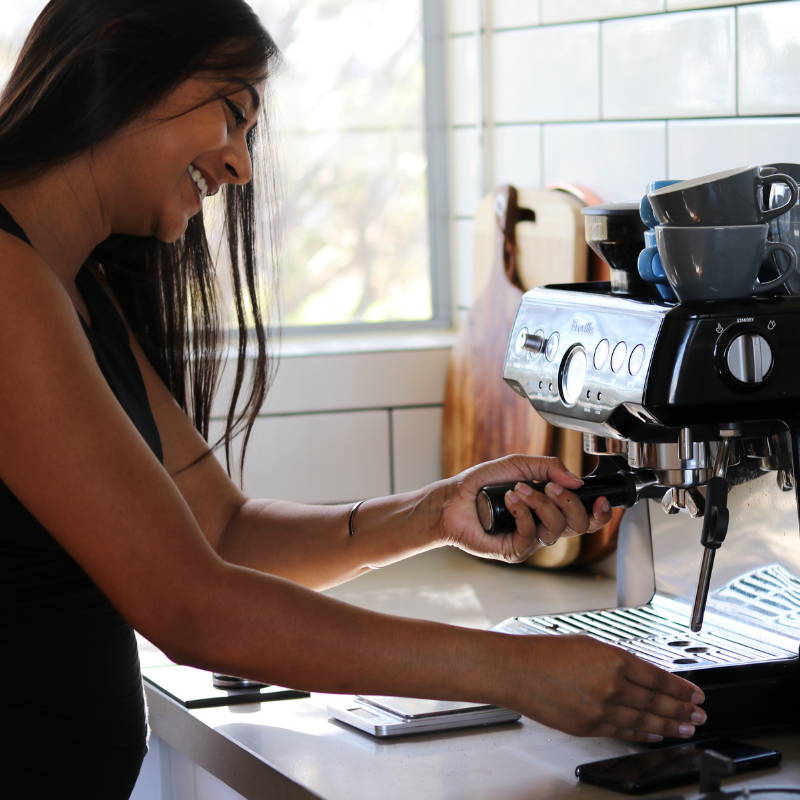 In 2020, we launched the Coffee on Cue subscription to help those who want to make coffee at a standard normally available only at specialty cafes.
Since our humble beginnings, we've learnt a lot about what it takes to make outstanding coffee at home. This stems from working on a range of domestic-style coffee machines, and iterating on our coffee roasting programme to achieve the best tasting results.
We understand that learning to make your own coffee at home can come with its own unique challenges, and so we want to give you all the right tools and take you along every step of the journey towards pure coffee mastery.
---
What you get
Fresh, high quality specialty coffee
Adjust your subscription to suit your needs
Prompt service and customer support
Free and fast delivery Australia-wide
Traceable coffee and eco-packaging
100% Money Back Guarantee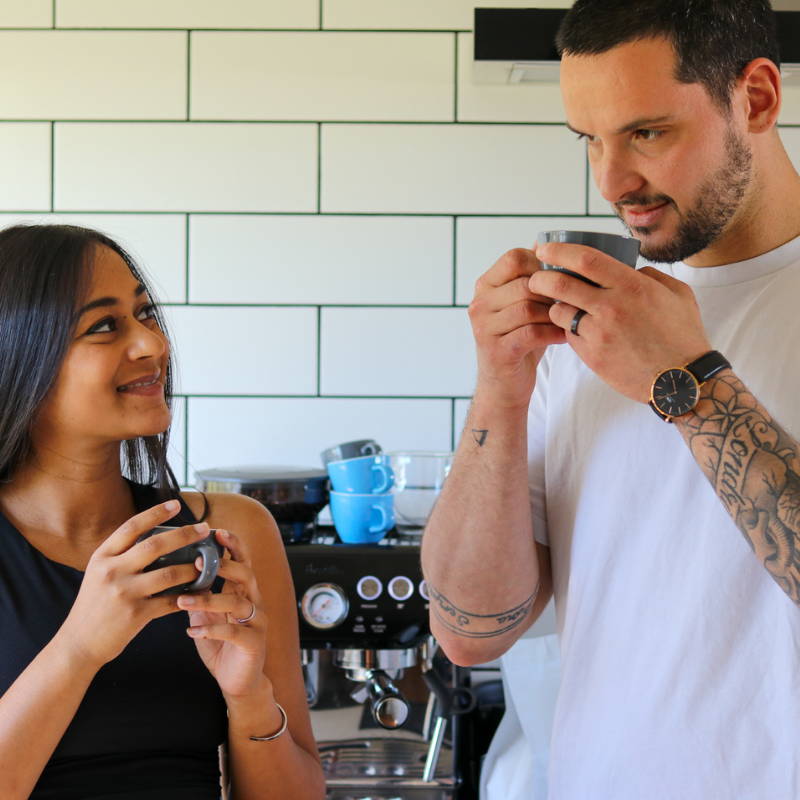 ---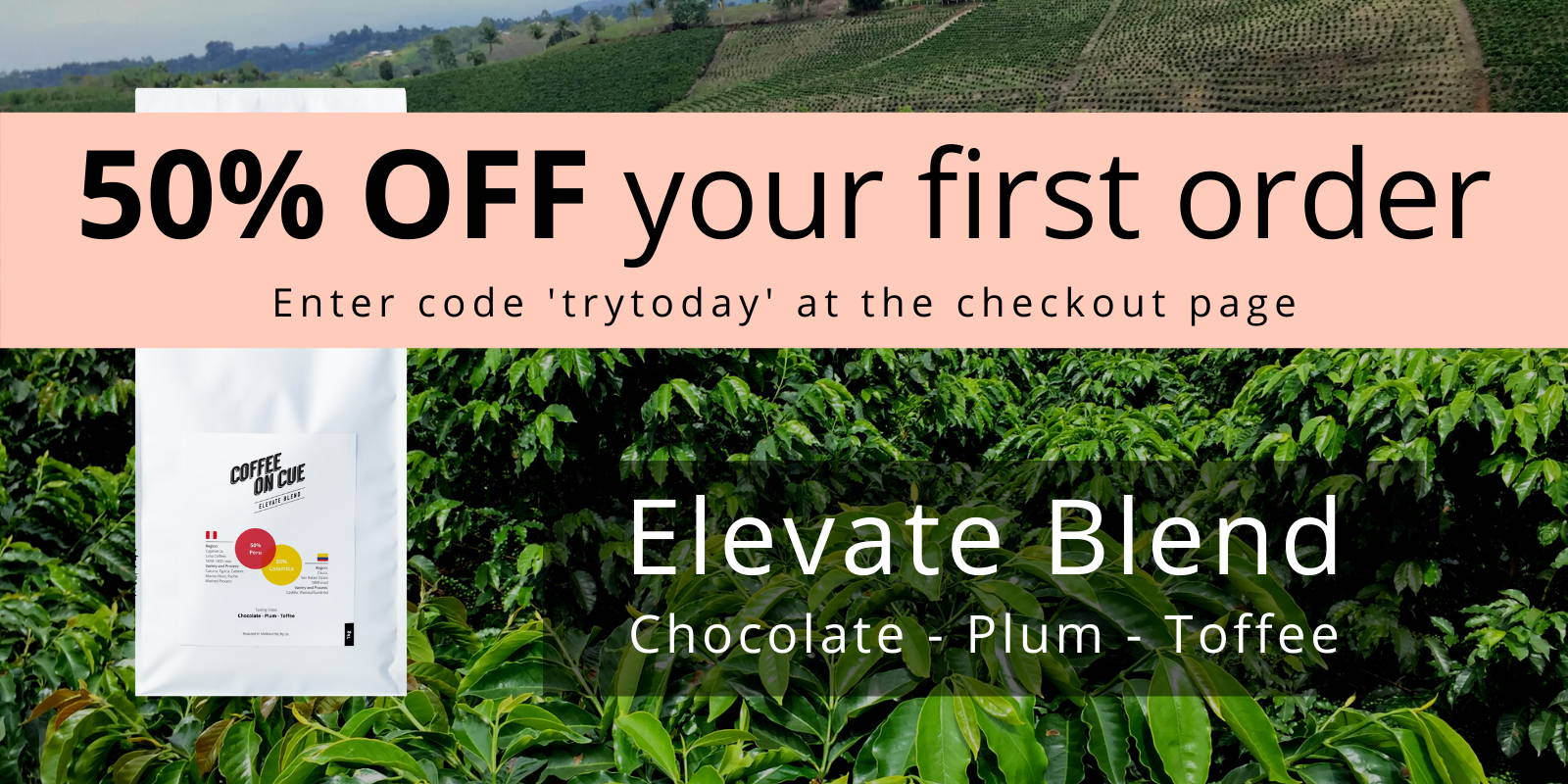 Select your preferences from the following options
---
---
Next Coffee Dispatch Date
Friday 11th December
---
What details can I change to my account/subscription?
You can update the following from the Manage Subscription page once you've logged into your account:
password

delivery address

payment details

delivery frequency

blend quantity

rotating single origin (opt in/out)

pre-grind preference
Are there any additional shipping fees?
There are no additional shipping fees - shipping is Australia-wide and is included in the price.
What dates are subscription coffee orders dispatched?
We dispatch our subscription coffee on the dates below:
DECEMBER - 11th, 25th
Can I adjust the delivery date of my first order?
Unfortunately we are unable to adjust the date of your first order. Your first order will be dispatched on the date listed above on this page.
Who manages the delivery of my coffee subscription?
We are partnered with Sendle who manage shipping on all subscription orders Australia-wide. This means your coffee arrives to you via a carbon-neutral, sustainable courier service.
When is the cut-off for new orders or changes to recurring orders?
The cut-off for new orders and changes to recurring orders is 5pm Tuesday prior to the next upcoming coffee dispatch date.
When does my subscription coffee get roasted?
All subscription coffee is roasted on Wednesday, and is dispatched on Friday (coffee is two days old when dispatched from our HQ)
How do I connect with one of your experts via Zoom?
Upon the dispatch of your second order, you will receive an email containing a unique link to schedule an exclusive (optional) 1:1 Zoom session with one of our team. In this session you will have all your questions answered, and our team member will be able to help you get the best results from your home coffee equipment setup.
What coffees make up the Elevate Blend?
COMPOSITION
50% San Rafael, Colombia
50% Lima Coffees, Peru
ABOUT THESE COFFEES
San Rafael, Colombia - Hailing from the San Rafael farm in the lush Cauca region, this semi-washed and dried coffee is of the Castillo varietal, of which there are more than 6000 tree plants plotted across the farm. Presenting a full bodied, cacao and hazelnut driven experience in the cup, this coffee provides the backbone for the Elevate Blend.
Lima Coffees, Peru - This beautiful washed coffee is comprised of Caturra, Typica, Catimor, Mondo Novo & Pache bean varietals. It is sourced from Lima Coffees who are responsible for sourcing some of the most exciting coffees found in the Cajamarca region. This coffee brings forth deep plum and jammy notes to the Elevate Blend.
Can I switch out the products that are included in my pack?
You are able to modify the quantity of Elevate Blend you receive (500g, 1kg or 2kg) and can choose to opt in/out for the monthly rotating single origin coffee.
How often does the single origin coffee rotate?
The single origin coffee rotates monthly.
Can I get the single origin coffee pre-ground to a different grind profile to my Elevate Blend?
Yes, we are able to grind your two coffees to a different profile (say espresso for your blend, and filter for your single origin) - please include this info in the order details section at the cart page, or otherwise email our friendly team at store@coffeeoncue.com.au
I really liked last months single origin coffee - can I get that one again?
Unfortunately our single origin coffee rotates each monthly, however you will find a different single origin coffee available to purchase from our store at all times (while stocks last)
I live outside of Australia, do you ship internationally?
Unfortunately our subscription service is only available across Australia at this time.
I'm going away for a while, am I able to pause my subscription?
You can pause your subscription at any time.
I need to take a break from coffee, am I able to cancel my subscription?
You can cancel your subscription at any time.
Can't find the answer you're looking for?
Email our team - store@coffeeoncue.com.au