The Coffee on Cue Home Subscription





Make cafe quality coffee at home
From only $25 including delivery
---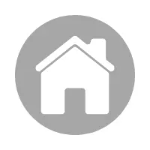 Coffee specifically for home
Coffee that is sourced, roasted and curated to taste perfect for your home use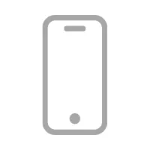 Dedicated customer support
When you need help you can contact us directly by email, phone or FAQ support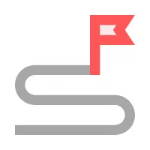 A journey towards mastery
Improve your barista skills with exclusive content & 1:1 sessions with our founder

You select your coffee subscription preferences
We carefully roast and ship your coffee as you need it


Join a virtual barista masterclass to learn the basics
Continue your journey with us towards coffee mastery

---

---
Next Coffee Dispatch Date
Friday 8th July
---
What details can I change to my account/subscription?
You can update the following from the Manage Subscription page once you've logged into your account:
password

delivery address

payment details

blend quantity

pre-grind preference
Are there any additional shipping fees?
There are no additional shipping fees - shipping is Australia-wide and is included in the price.
What dates are subscription coffee orders dispatched?
We dispatch our subscription coffee on the dates below:
JULY - 8th
AUGUST - 5th
SEPTEMBER - 2nd, 30th
OCTOBER - 28th
NOVEMBER - 25th
DECEMBER - 23rd
Can I adjust the delivery date of my first order?
Unfortunately we are unable to adjust the date of your first order. Your first order will be dispatched on the date listed above on this page.
Who manages the delivery of my coffee subscription?
We are partnered with Shippit who manage shipping on all subscription orders Australia-wide. This means your coffee arrives to you via a carbon-neutral, sustainable courier service.
When is the cut-off for new orders or changes to recurring orders?
The cut-off for new orders and changes to recurring orders is 5pm Tuesday prior to the next upcoming coffee dispatch date.
When does my subscription coffee get roasted?
All subscription coffee is roasted on Wednesday, and is dispatched on Friday (coffee is two days old when dispatched from our HQ)
How do I connect with one of your experts via Zoom?
Upon the dispatch of your second order, you will receive an email containing a unique link to schedule an exclusive (optional) 1:1 Zoom session with one of our team. In this session you will have all your questions answered, and our team member will be able to help you get the best results from your home coffee equipment setup.
What coffees make up the Elevate Blend?
COMPONENTS
50% Brazil | Alto Mogiana
Elevation: 1250masl
Process: Natural
Varietal: Catuai
50% Nicaragua | Joya
Elevation: 1200masl
Process: Washed
Varietal: Catuai, Bourbon & Caturra
ABOUT THIS BLEND

Roast Level: Medium
Roast Profile: Omni-roast
Coffee Type: 100% Arabica
TASTING NOTES 
CARAMEL.
CHOC MALT.
CHERRY.
Can I switch out the products that are included in my pack?
You are able to modify the quantity of Elevate Blend you receive (500g, 1kg, 2kg or 3kg)
Are you able to split my coffee order into smaller bags?
Unfortunately we are unable to split your coffee order into smaller bags.
I live outside of Australia, do you ship internationally?
Unfortunately our subscription service is only available across Australia at this time.
I'm going away for a while, am I able to pause my subscription?
You can pause your subscription at any time.
I need to take a break from coffee, am I able to cancel my subscription?
You can cancel your subscription at any time.
Can't find the answer you're looking for?
Email our team - store@coffeeoncue.com.au